With 2019 comes new trends. What is "in" and what is "out" when it comes to interior design? Before you start your new year renovations, be sure to know what needs to be left in 2018. While these are purely "what the trends are", you might disagree and hate what is "in". So I can for sure tell you one things with one hundred percent certainty: being you and staying true to your own design is always true. (sometimes ;))


IN : MINIMALISTIC DESIGN
Simple, simple simple. 2019 will be the year of the more plain home styles. Instead of overbearing patterns, try simple cool colors and textures. This creates a more modern feel and makes your space feel much larger.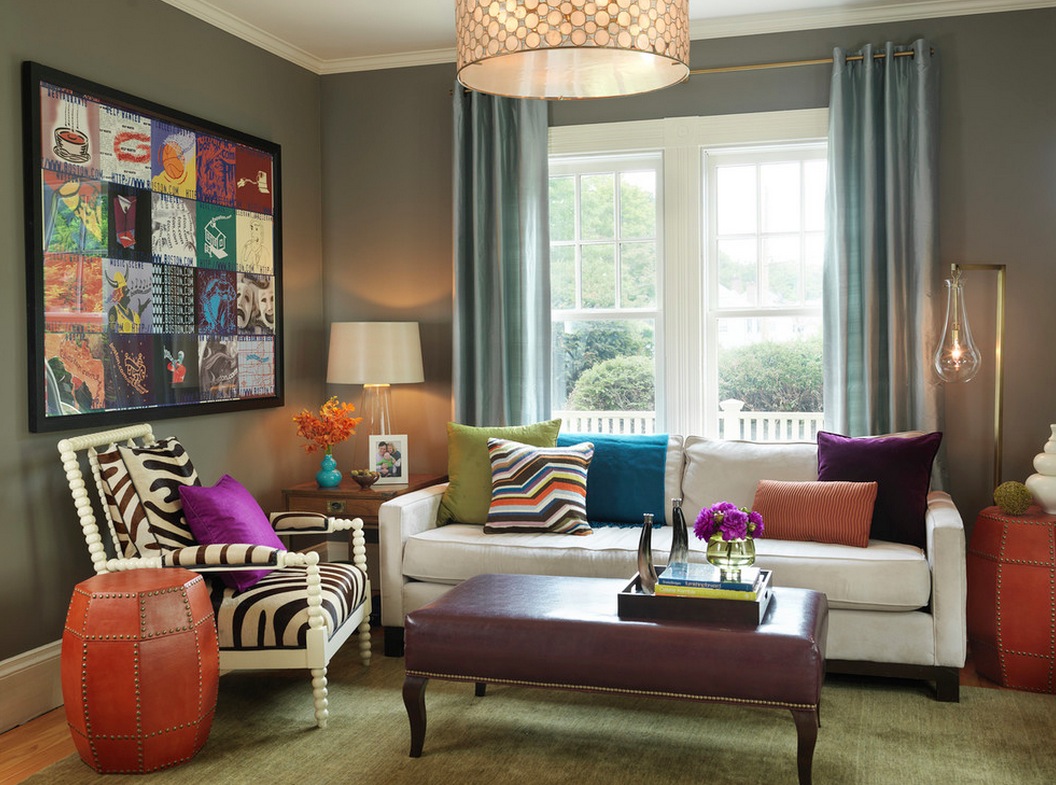 OUT : OVERBEARING COLORS AND PATTERNS
Say goodbye to mixing patterns and accent walls. Now that it is 2019, that really is so last year. Instead of throwing together a bunch of colors and patterns, create a focal point in every room. Stick with a minimalistic design but always have a main focus in a room, whether that be a fire place, light fixture or painting.
IN : INFINITY ISLANDS
This is a design trend we saw be introduced at the end of 2018. It has really started to take off and sooner or later this finish is going to be in every new build. This give the kitchen a sophisticated but modern look and it helps create a subtle focal point in the kitchen.
 OUT : CHERRY
Whether it be hardwood floors or cabinet stains, this is something that is so last year. As homes are beginning to become more minimalist we are seeing more and more light cabinets. This gives your space a sense of openness and cleanliness which is great in the kitchen.
 IN : PINK HUES
Architectural Digest, HGTV, and even Pinterest are promoting more and more soft pink touches throughout interior spaces. This one is easy to implement from throw pillows, to accent rugs or even flower these touches will be sure to give you that 2019 feel.
 OUT : GREY
Grey everything was taking over 2018. Grey carpet, floors, furniture and even wall colors seemed to be in every "trendy" home. Try implementing lighter tones throughout your home and adding a splash of mauve pink. Your space will definitely have that 2019 touch.
  IN: MIXED METALS
Everyone used to be focused on having the same finish on their knobs and handles, even light fixtures throughout their homes. This year, forget about matching when it comes to metals. Mix it up! It still give your home a simplistic feel but makes it stand out in the most subtle way.
 OUT : ROSE GOLD
Rose gold was a phase. Every woman went crazy when rose gold became a trend again. Whether it was their smaller kitchen appliances or metal finishes everything was rose gold. Say goodbye to rose gold in 2019 because this is an interior design trend everyone is leaving in 2019.
 IN : STATEMENT ARTWORK
Create your focal point in a room by drawing all of the attention to a dramatic piece of art. Make it bold and make it unique.
OUT: SIMPLE ART
Being that minimalistic design is in, a home would be too boring with just dry artwork. Kick things up a notch and take risks on art.
Need some official home services? We encourage you to look at zurkel.com that offers local services rated the best in all of Florida! Here at Premium Properties, we're always looking for the best ways to help our clients. That's why we are the best real estate company in Central Florida! Any questions? Please feel free to reach out to us: Premium Properties Real Estate Services 564 N Semoran Blvd Orlando, FL 32807
Call us (407) 380-2800 or visit premiumproperties.com